"But, I can't wait for my people to do this tomorrow when they finally make it back to the office..."
"You And Your People Need To Stay Productive, Wherever You Are And Need All your data/files/content at your fingertips..."
Solution: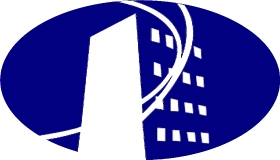 City Reach understands that doing business in todays fast moving and ever evolving world requires fast, dynamic response/communication and the ability to reliably achieve work/project completion regardless of where you or your staff are physically is required. The answer of "doing it next time I am in the office" is no longer acceptable and working from home, hotel, car and from any device is the new norm.


The good news is that working with coworkers and external teams has never been simpler – todays technology allows for us to securely share files and collaborate with anyone, on any device. Easily create, edit and review documents with others in real-time or on-the-go and keep your work up to speed and your projects moving. Working from your car, hotel, home any device is available today.
City Reach lets you quickly and easily work securely with anyone from your team – even if they're outside your firewall. Share large files, view and edit on any kind of document, and connect with coworkers – no matter what device they use.

It's time to stop sending insecure, large attachments via email. Instead, use City Reach File Access Anywhere. You can Start Projects Fast, Instantly create shared folders for projects of any size, and control what each person has access to. Manageing co-owners, editors and view-only collaborators is a breeze.

Centralized Storage or Cloud Based Storage are broad terms, best defined by the ability to, via the internet, store or access files remotely from anywhere. While an extremely limited description for a complex part of business to control, the simplicity of the need and the significant results when achieved make it one of the most needed for business success.
City Reach Technologies knows that centralized storeage available from anywhere is an extremely important step for most business and that effective file sharing and management are what most are attempting to gain. The path to beating your competition is paved by the ability for your and your team to work seamlessly together from anywhere. Sucessful centralized storage implementations are crtical to success. City Reach and our MSP partners are experienced and know how to make your centralized storage implementation a success:

you may contact our Storage Specialist at: +1 (561) 609-3300