Our Certified Managed Service Providers (MSP) Partners: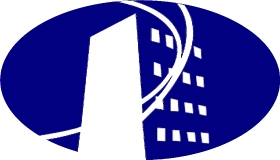 In order to provide the best in class service and support possible, City Reach Technologies partners with a select list of Managed Service Providers who are technically competent and authorized to work within our infrastructure. Making sure that our world class infrastructure is properly supported and that your needs are not only met, but exceeded is our ultimate goal. In order to meet that goal, City Reach has implented a Partner Program for Managed Service Providers 's to insure the quality and superior service you expect from City Reach that requires a Microsoft Partnership, Technical Competence, Training on our Infrastructure and core competencies on the specialzed products and services offered. We call them partners and mean it in the true since of the word, as they are heavily trained and vested in our relationship. We recommend them highly.
Authorized (MSP) Partner List:
Advanced Service Solutions, Inc.
http://www.advancedservicesolutions.com
info@advancedservicesolutions.com
+1 (561) 609-3300
For questions or comments regarding our MSP partners...
You may write to:

Partner Program
City Reach Technologies, Inc.
5535 Bermuda Dunes Circle
Lake Worth, FL. 33463

or
your may submit your question or comments electronically by sending to:
partnerinfo@city-reach.com
or
you may contact our Partnership Management Team at: +1 (561) 609-3300