"But, I WANT Skype for Business for all my people to be on the same phone system at all of our offices and to have centralized auto-attendants and features..."
"You And Your People Need To Have Centralized Communications That Make You and Your Company Look Proffessional and Technologically Capable and You have Been Using Skype For Years..."
Solution: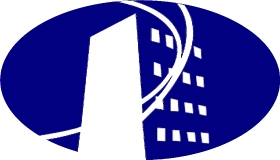 City Reach understands that doing business in todays fast moving and ever evolving world requires fast, dynamic response/communication and the ability to reliably achieve work/project completion regardless of where you or your staff are physically is required. The answer of "doing it next time I am in the office" is no longer acceptable and working from home, hotel, car and from any device is the new norm.


The good news is that great communications platforms (VOIP) are ready and already working on most major companies. Moving yourself into the 21st century and giving our workers and external teams centralized systems has never been simpler – todays technology allows for us to securely distibute Phone/Messanging/Collaboration with anyone, on any device. Easily move where calls are answered, change your menus and easily create, edit and review your offerings with others in real-time or on-the-go and keep your work up to speed and your projects moving. Working from your car, hotel, home any device is available today.
City Reach lets you quickly and easily communicate securely with anyone from your team – even if they're outside your firewall. Centralized Answering, Voicemail, Messanging and more.

It's time to stop spending money on individual phone sysstems for every office. Instead, use City Reach Business Phone Services. You can have your empoloyees work from home, hotels and anywhere else they have internet access and to the end customer, look like they are at their desk in the office.

Centralized Storage or Cloud Based Storage are broad terms, best defined by the ability to, via the internet, store or access files remotely from anywhere. While an extremely limited description for a complex part of business to control, the simplicity of the need and the significant results when achieved make it one of the most needed for business success.
Your business deserves a business VoIP made exactly the way you want it. You need a VoIP service that meets your every business communications need and not the cookie-cutter type of service that just doesn't seem to fit. City Reach Business Phone Services provides you a business VoIP package built with features that can be tailored to suit your requirements.
City Reach Business Phone Services understands that every enterprise operates differently, which is why it offers you the ability to customize your phone system according to your needs. You may be running your business from your own home, or your business may involve ten different agents scattered across the country; City Reach Business Phone Services customer service will help you find and apply the most suitable phone system package for your business.
Business VoIP with City Reach Business Phone Services provides you with the power to manage and monitor all your important business connections, based on your organizational practices. Travel extensively and still receive calls for an ongoing contract negotiation. Make sure that you are always notified, via email or mobile phone, that you have received the fax document that your client has sent for review. Make it so that you are relatively undisturbed after work hours by having calls received at that time sent to your voicemail to be reviewed the next work day. You can even have the calls forwarded to multiple extensions at once so the call will always be answered by someone in your organization.
City Reach Business Phone Services's services make it so that your business phone system is highly professional without completely destroying the personal touch that you offer to all your customers and clients. It's the best-recognized business VoIP that provides you with all the tools and support that you need to run your business exactly the way you want to run it. Packages from City Reach Business Phone Services let you have the voice and image that you always wanted for your company instead of imposing a communication structure that is inflexible at best.
Scalable Business VoIP
You can upgrade and modify your VoIP phone system as necessary for your organization easily and painlessly with the help of City Reach Business Phone Services customer support agents. Take your business phone system with you as you move, evolve and expand in your industry. Add more extensions to your system or delete extensions that are no longer relevant by following a few simple steps. Restructure your entire business phone system in as little time as possible. Immediately implement all of the changes you have made to your phone system.
Get an enterprise-class VoIP phone system with features that perfectly match with your company's needs. Browse all the business VoIP packages by City Reach Business Phone Services, or call Customer Support or Sales and find out which plan best suits your company's requirements.

you may contact our Storage Specialist at: +1 (561) 609-3300