What we do...
Is provide safe, secure, reliable & cost effective cloud based services to business including servers, communications, network infrastructure, security & applications (Microsoft, 3rd party, custom and specialty) from our world class datacenters on best in class "enterprise grade" equipment using Microsofts new cost effective rental licensing program. You stop buying expensive servers and Licensing... and ride on our first class enterprise grade solution!
Why we do
...
Square pegs don't easily fit into round holes and trying to force your network needs into the strict confines of most major cloud providers is just plain difficult if not impossible. We offer a fully customizable infrastructure that we mold to your needs by analysing your Security needs, data and storage requirements, look at your specialized applications and then we use our expertise to make our infrastructure a perfect fit. Add on Compliance if needed and done!
How we do...
If you are tired of spending huge cash outflows on expensive Hardware and Microsoft Licenses? Then... what we do is to provide you a cost effective monthly fee that includes both hardware and license rental cost. It allows all of your employees to have exactly what they need both in the cloud and locally; and have them always be updated wtih the latest, greatest best software for the job? One low monthly fee and always licensed and current and no servers to buy!
Customer
Review
"City Reach helped me with a professional custom server solution when my business was so rapidly growing my old system couldn't handle the load anymore."
About
City Reach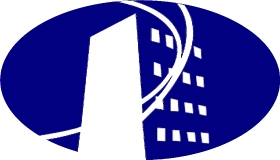 City Reach is a application and infrastructure Hosting provider that offers custom solutions for business of all sizes. From simple Microsoft Applications including Exchange, SQL and the Office line.. through hosting your specialized applications and providing security services to meet your specific requirements, CRTI has the experience and expertise to meet/exceed your expectations.